Are you spending hours on Facebook for no results?
Learn how to confidently grow your client list and income with Facebook Live.

Ever caught yourself saying any of the following?
I'm so sick of shouting only to be drowned out by the noise.
My ideal clients don't even know who I am.
Organic reach is dead.
Facebook's pay to play.
Facebook Ads are just too hard. Who wants to wrangle the Power Editor?
I invested a tonne of money on Facebook Ads and lost it all.
I'm ready to give up on Facebook but I don't know what else to do.
Wait a minute!
Before you take your bat and ball home let's dig a little deeper...
You can get bucket loads of the BEST CLIENTS from Facebook.
No ads. No group. No problem.
You just need the right strategy and it starts with increasing your visibility.
But why should getting visible and connected be your top priority?
Jolly good question because it all sounds a bit vague right?
Bring on the sales you say.
Here's the beauty of visibility and connection:
Visibility is critical because if people don't know you exist, they can't work with you.

Connection is critical because just knowing something exists doesn't compel you to act. People need to know, like and trust you before they will invest.
Visibility and connection lead to sales which is why Facebook Lives must be a major feature of your list and sales generating efforts.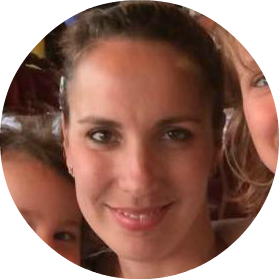 I have always wanted to do Facebook Live but let's be honest: just doing a normal video takes me four takes minimum. I stumble over my words, forget my train of thought and totally get side tracked.
Caylie is so warm and joyful however, and her simple suggestions and tips made it so easy to do a Facebook Live. I did my first Facebook Live the same day after speaking to her and I plan to do many more.
I can't wait to start interacting with my clients on social media even more now.
Verity Mansfield – A Beautiful Truth
5 ways Facebook Live will skyrocket your sales

1. Facebook wants you livestreaming
You know those pesky algorithm changes you're always cursing? Well, stop cursing for a while.

All you need to do is embrace Facebook Live.

In March 2016 and January 2017 Facebook altered their algorithm. Instead of taking organic reach away, they gave you the opportunity to claim a significant amount back.
The March change resulted in Facebook Lives staying at the top of the newsfeed longer meaning you'll be seen by more of your target audience. Facebook Lives get 3x the views of uploaded videos.
The January change ranks livestreams based on the percentage of Facebook Live viewed. If you're viewers are engaged and watch longer, you'll be given an additional organic reach boost.
2. It's an underutilised resource
Many business owners are unaware of the benefits offered by Facebook Live or reluctant to be seen unedited. This gives you the opportunity to stand out, be recognised by your ideal clients and considered a thought leader.
Thought leader status = sales.
Now is the time to establish your following and get ahead of the pack.
3. Increased touch points
Sales theory suggests it takes 5-13 contacts with a potential client before they will buy from you. It makes sense to add Facebook Live to your marketing mix.
The beauty of Facebook Live is you meet your ideal clients and share your message where they're already hanging out. You don't have to convince them to come to you making marketing your offers so much easier.
You're maximising your relationship building opportunity.
4. Accelerate know, like and trust
Did you know that only 7% of our communication is verbal?
The other 93% of communication is made up of body language (55%) and tone of voice (38%). So while written and audio content are valuable, they can't compete with live streaming for quality and ease of communication.
Facebook Lives also get 10x the comments of other post types.
You're not just reaching people, they're listening to your message. We know this because otherwise they wouldn't be able to engage.
Your community are consuming your message and connecting with you, sending sales through the roof.
5. No financial risk

Facebook Ads are notoriously difficult to get right. You could spend six months experimenting before you break even. That's six months of throwing hard earned dollars down the drain.
Can you really afford that?
In comparison, Facebook Live is free to use on your profile, business page and in groups. Tweaking and refining your strategy won't drain your bank balance.
And you could invest time experimenting with Facebook Live. You could google ideas, examples and spend months working it out for yourself...
Or
You could take the fast track, learn from someone who has already spent the time testing, experimenting and optimising Facebook Live strategies to create profitable results for herself and her clients.
That's why you need:
FB Live To Thrive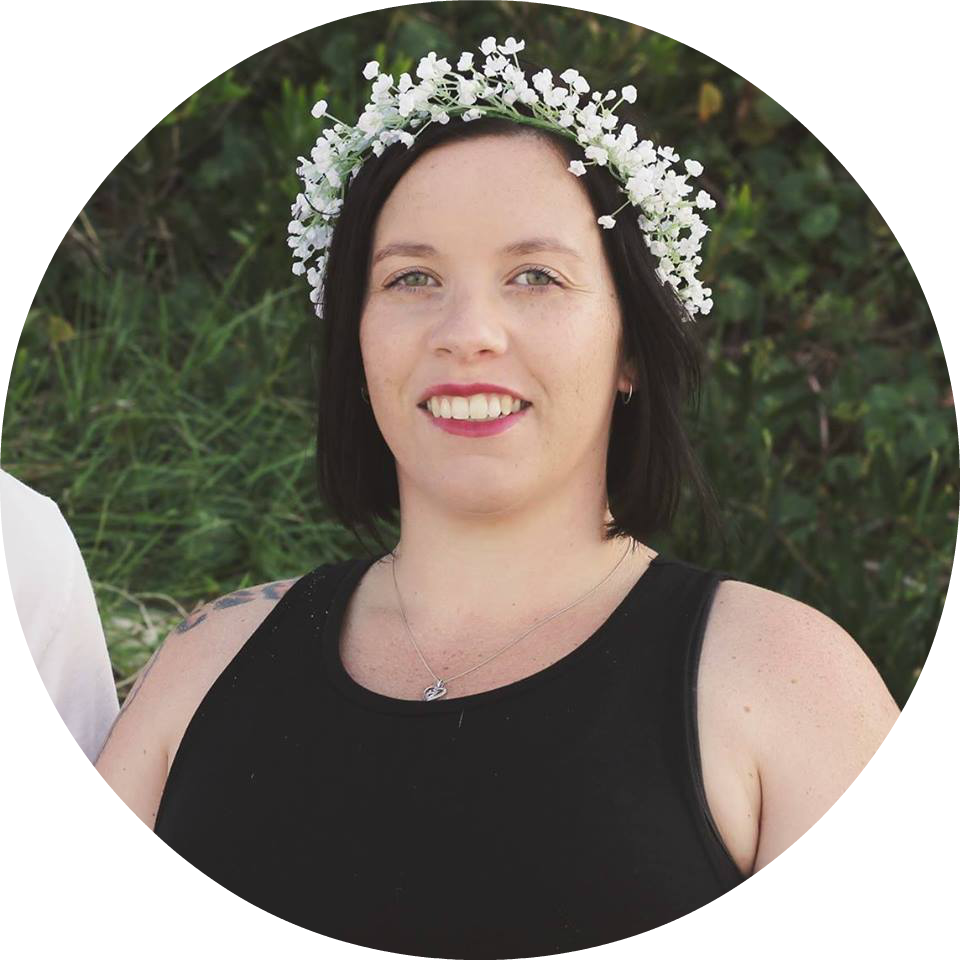 I just wanted to drop in and say thank you for all the tips and advice around FB Live.
I have started to use it in the last week with a promotion I am running and it feels great to share in such a honest and open way with my audience.
Keep it up! I am getting so much value from the support you offer.

Joan Redman - Find Your Fit Food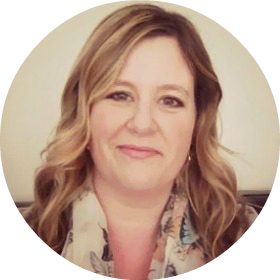 I've worked personally with Caylie getting my own Facebook Live videos up and running, and live streaming has been wonderful for both of my businesses - at Beautifully Organised with my busy mother's community, and at Beautifully Organised Business with my Simple Business Facebook Group.
Thanks to FB Live to Thrive, I'm able to easily sell my passive programs for both audiences and I'm having fun at the same time. It's simple, it's easy, and I'm really enjoying it!
Marissa Roberts - Beautifully Organised & Beautifully Organised Business
https://www.paypal.com/cgi-bin/webscr?cmd=_s-xclic...If you're ready to take your Facebook Live efforts to the next level; to not just go live but go live strategically and get clients and business growth as a direct result...
I've opened up a limited number of places in
FB Live To Thrive.

Introducing....FB Live To Thrive
FB Live to Thrive is a four week, step-by-step program and community where you'll learn a super effective Facebook Live system that'll get you out of hustling and into strategic moves that skyrocket your sales and business.
You can expect to:
Cut through the noise.
Drive tonnes of ideal clients to your landing and sales pages.
Have them saying 'shut up and take my money.'
And the best part:
You'll save time, money and frustration while enjoying dramatically increased clients, confidence and CASH.
What's included?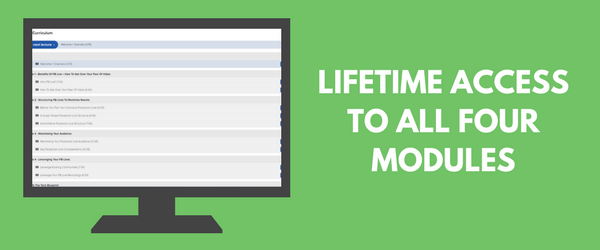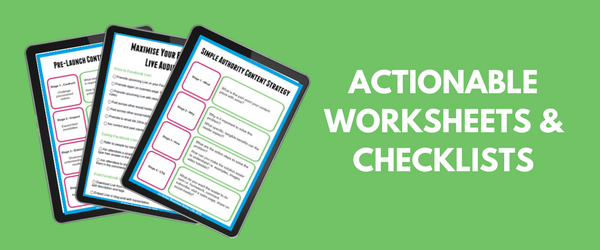 Here's what you can expect in each module: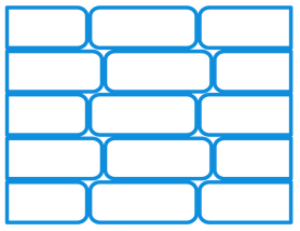 Foundations & Fears
In module one you'll learn the keys to a successful Facebook Live strategy and how to overcome any video confidence concerns so that you can present your message in a magnetic manner. Viewers reflect your energy (yep, even through the screen) so when you're certain of the value of your Facebook Live, they will be too.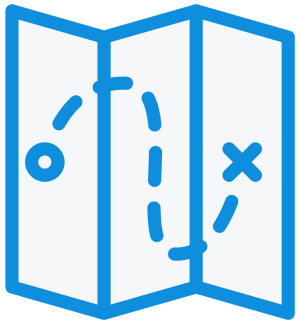 Structuring Facebook Lives To Maximise Results
Want to make sure your message resonates with your audience? This module will teach you a variety of Facebook structures (simple, authoritative, launch) and when to use each so whether you want to build your list, book consults or boost program sales, your Facebook Lives will drive your ideal clients to take the action you recommend.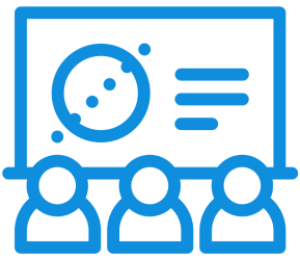 Getting Your Facebook Live Out To The Masses
If you are going to invest time in any form of marketing you want to ensure it gets you in front of as many of your ideal clients as possible. Module three will teach you quick and easy tactics to engage your audience and your 'competitor' audiences. That's right, you can benefit from the work others have already done. Say yes?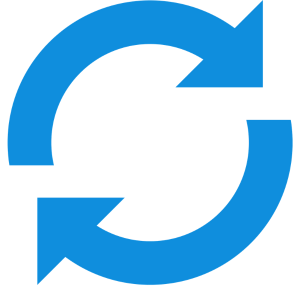 Leveraging Your Facebook Lives To Work Smarter, Not Harder

Want to create one piece of content and turn it into 20+ pieces? You can. This module is all about how to recycle, repurpose and reuse your Facebook Live recordings so you can reduce time spent working in your business, allowing more time for...well, whatever you damn well please.
Want bonuses? Hell yeah you do!

Investing in FB Live to Thrive will not only give you access to the four core modules, including videos and worksheets, you'll also get these bonuses free:
FB Live Content Toolbox
Often the hardest part of marketing is knowing what to talk about but don't worry, I've got you covered.
In the FB Live Content Toolbox you'll find 60 livestream topics and examples - enough for you to take and tweak one per week for more than a year. That's your content sorted.

Simplify The Tech Blueprint
Many people avoid FB Lives because the tech seems overwhelming.
The Simplify The Tech Blueprint tells you everything you need to know to be set up, looking great, live streaming and leveraging your recordings in less than five minutes.

Lifetime Access To The Course And Free Updates

Given Facebook's ever changing nature, I regularly check for updates to see if there is anything I can add or improve. You also receive lifetime access to the course so you'll always have the best and latest strategies at your fingertips for FREE.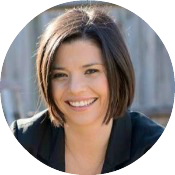 I went through the FB Live to Thrive program in preparation for the second round of my list building challenge. It was so easy to go through and didn't take long, I devoured it.
I did three Facebook Lives and my registrations were exactly triple the first challenge, which was awesome.
I'm no stranger to video but before this course, Facebook Live scared the pants off me. Caylie teaches you how to structure your Facebook Lives which I found really comforting.
The course has changed the way I do business and means
I spend less on Facebook Ads.
Katie Ryan - Fertility Mentor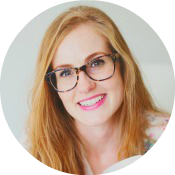 Before working with Caylie I was nervous to hit the 'go' button. I didn't have a clue what would come after I hit 'record' so it was easier to pretend that the Facebook Live thing wasn't for me. What if I forgot to speak? What if I lost my train of thought? How do I end it?
Caylie helped me create a plan, a structure, a purpose. She helped me understand what to do each step of the way, taking the fear out of livestreaming.
The result?
On my very first Facebook Live I signed five new clients for my skin care clinic, reconnected with three past clients and sold a place in my premium online skin care program. That's over $2,000 in sales from one Facebook Live.
Now, having worked with Caylie, I feel that I can confidently jump on to Facebook Live any time I feel that I have something valuable to share with my clients, knowing that it's not as scary as I first thought!
Robyn McAlpine - Laser Effect and Skinside Out
Try FB Live To Thrive 100% Risk Free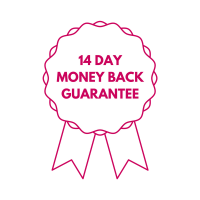 I know this system works because my current FB Live to Thrive students and 1:1 coaching clients use it everyday (my coaching clients invest 10x as much as this program). I'm so confident that you'll get results that you can try FB Live to Thrive for 14 days and if you're not thrilled with the results, I'll refund your investment.
Who created this FB Live leveraging extravaganza?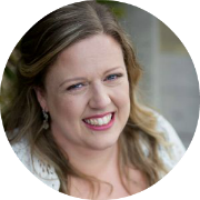 Hey, I'm Caylie.
I'm dedicated to helping women like you grow profitable businesses you love to ensure you are never financially dependent on someone else for a first time or ever again.
I teach how to bring tonnes of clients into your business and actually be profitable, without throwing yourself under the exhaustion bus.

Why Facebook Live?
Honestly, it started as a bit of an experiment. I was collaborating on a webinar and decided to test out Facebook Live as a promotion tool.
Lo and behold, just after going live for the first time, I was getting email after email confirming new registrations.
That's when I got serious.
After testing, tweaking and refining I created the system I teach in FB Live to Thrive. My clients love the results and now you can enjoy them too.
This course is for you if...
You're a health coach, business coach, spiritual coach, consultant, blogger, creative, ecommerce entrepreneur.
You're a newbie to business or old hat.
You're ready to grow your list and sales.
You know Facebook Live will help your business but it leaves you confused or anxious.
Free resources haven't got you the results you planned on.
You want to learn everything you need and nothing more.
This course is not for you if...
Overnight richest are your deal - this course will get you awesome results but not millions yesterday.
You've got a hobby, not a business, and no interest in increasing your income.
You want long content, plenty of fluff and extra marketing jargon.
In case you're wondering...

Do I need lots of people on my Facebook page before I do this?
No. Whether you're just getting started on Facebook or well established, FB Live to Thrive will help you.
The modules cover how to maximise your audience (including how to leverage other people's communities) so it won't matter how many people you start with in your audience.
The modules also focus on strategies to maximise conversions such as subscribing to your email list and buying your products and services. If you've got an established audience you'll be able to reap the rewards and enjoy extra income immediately.

I'm run off my feet now with social media…how will this program help?
Aha, you've just hit on one of the biggest benefits of Facebook Live. You'll be able to significantly reduce your content creation time with Facebook Live. You'll learn step-by-step at least nine simple ways to save time with FB Live to Thrive.

'Tech stuff' scares me. Will I be able to do the program?
Absolutely. There's really not a lot of 'tech stuff' to do but as long as you're open it you'll be fine. Plus the Simplify The Tech Blueprint shows you what to do step-by-step.

What if I want to use this to grow my list but I don't have an opt in freebie?
Good news. You'll find 3 Steps To A List Of Buyers (Not Just Browsers) in the module area. It teaches you how to create an opt in freebie that will attract your ideal clients like crazy.

How is FB Live to Thrive delivered?
Materials are delivered in a mix of videos, worksheets and checklists.
You'll get access to a password protected area of the website within one hour of enrolling where you read and watch all the content.

How long do I have to access FB Live to Thrive?
When you join you'll get lifetime access to:
Short, easy to follow training videos that'll have you up to speed on growing your audience and sales with Facebook Live in no time.

Worksheets and checklists so you never miss a beat before, during or after going live.
The content toolbox where you'll find 60 livestream ideas and examples - enough for you to take and tweak one per week for more than a year.

Tutorials and resources so you can be set up, looking great, live streaming and leveraging your recordings in less than 5mins.

The FB Live to Thrive private community where you can get feedback from me personally, practice your Facebook Lives in a supportive environment and find collaborative partners.

What if I 'fall behind?'
Totally ok. You have lifetime access to the program so you can dip in and out whenever you need. When it comes to courses I believe you intuitively know what you need and when you need it.

When does FB Live to Thrive start?

Good news. You can enrol in FB Live to Thrive any time and get immediate access to the program content.

What happens after you enrol?
You will be sent an email with instructions on how to access the password protected program area within one hour of enrolling.
If you haven't received your email please check your spam folder. If you still haven't received an email 24hrs later please email: caylie (AT) betterbusinessbetterlife.com.au